Your browser may not like the .exe but you can trust me, it's safe and we are working on this issue too.
I will be regularly updating this thread and I am also more than happy to answer any of your questions, hear your suggestions and engage with the community as much as possible.
2015.12.12 PUBLIC UPDATE
Current public demo contents:
1st stage of the game
2 playable characters (Aria and Noire)
Lowest difficulty level
1 mid-boss
1 pseudo-boss (it's indestructible, avoid it!)
2 enemies
4 hentai game-over CGs (2 for each character!)
Skill Window
Main Menu
Character Select Menu
Know issues / bugs / suggestions:
Pause/GameOver transitions could be a bit faster
After leaving the Pause/GameOver menu, the game could be kept frozen until a button is pressed
Powerups may be too transparent
The invulnerability period after being hit / using Spell should be more obvious
Controls:
Arrow Keys - movement
Z - attack
Left Shift - slow down + show hitbox
Left Ctrl - slow down + show hitbox + focus fire
X - spell
Esc - pause menu. Access it right away to use your first Skill Point :D!
Gameplay:
Don't attack all the time! As you shoot, character's attack power decreases. The red indicator shows how much power you have left; stop shooting to naturally regenerate your attack or gather red souls to regain it.
Early tests show that this is currently the most controversial part of the whole gameplay mechanics and it's still being tested and reviewed; new players will find it hard to efficiently manage their firepower, but trust me, you can quickly get there.

Spell makes you invulnerable for short time and has additional effects based on the character. Each use depletes your magic power by 1/3; you can hold X key longer to keep the spell working but it will drain your magic further! Magic will regenerate naturally - or by devouring blue souls.

Green indicator shows the amount of life you have left. The life will regenerate a little bit when you collect green souls, but every hit will always lower it exactly by 1.

Killing enemies is not only awarded with score, but also with experience. Gathering appropriate amount of experience – shown by yellow indicator – increases character level. Each level awards you with points to increase your skills, which can be done anytime in pause menu or after completing every stage.

The main source of score are not the enemies alone, but white souls left by them. If you wish to beat the high score, take your interest in these souls!
Screenshots:
Bullets!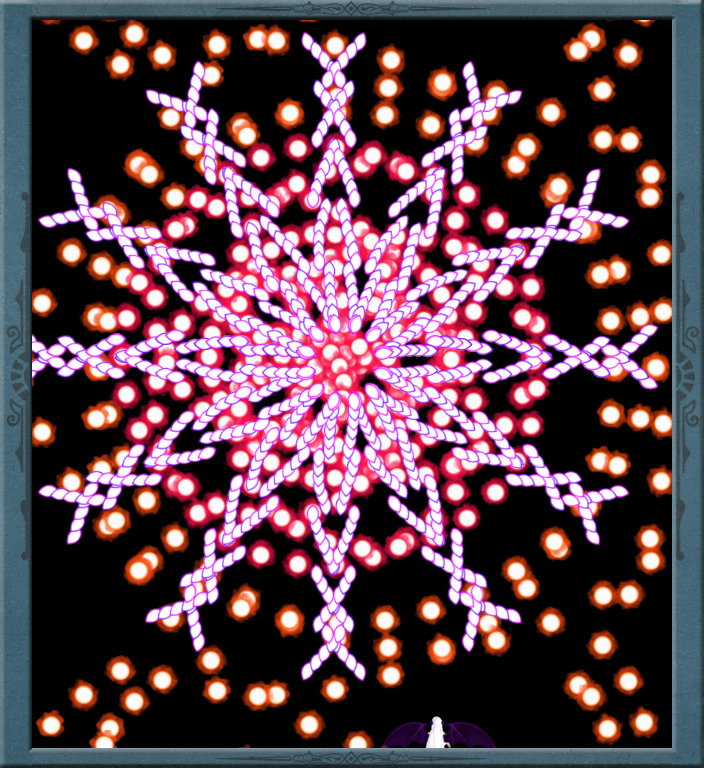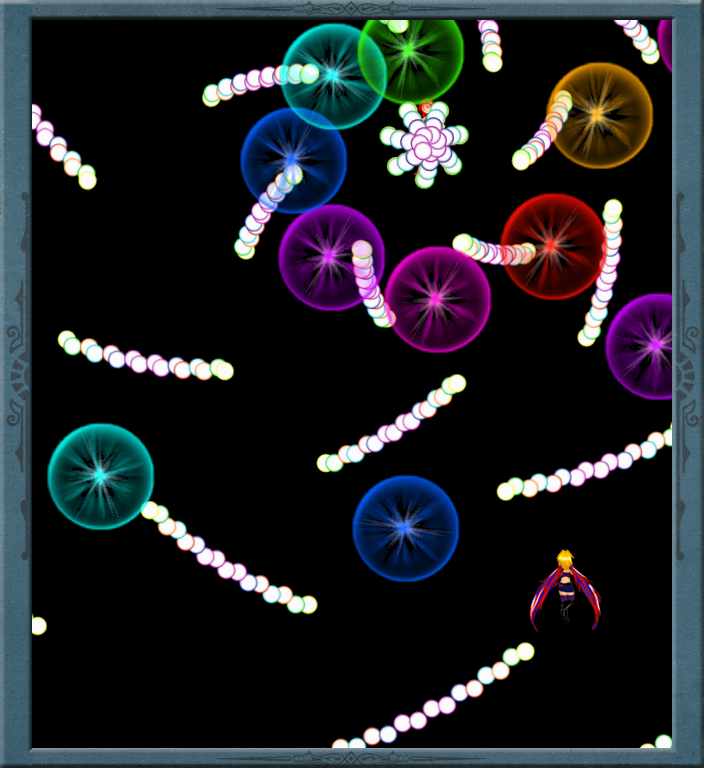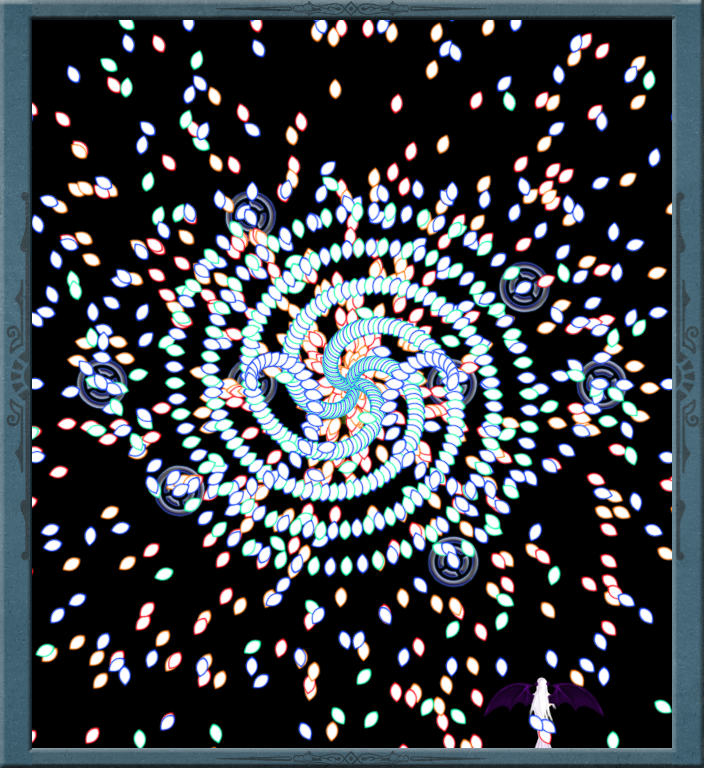 Hentai!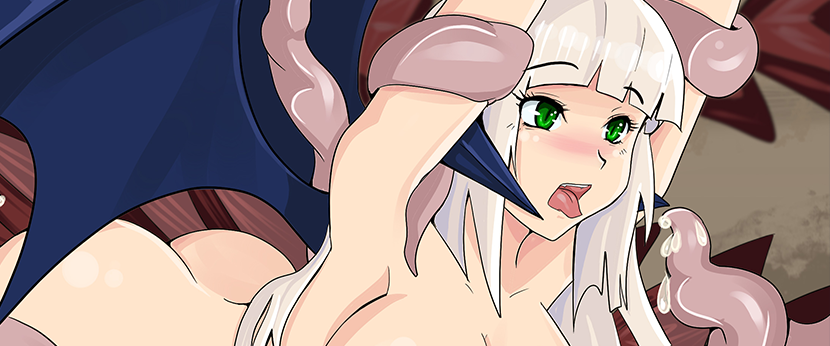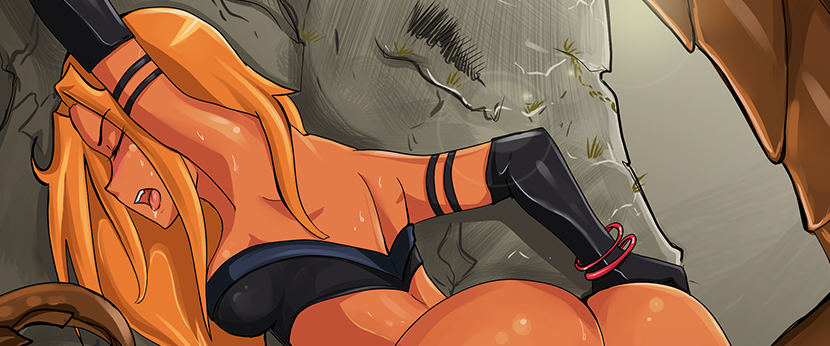 Dialogs!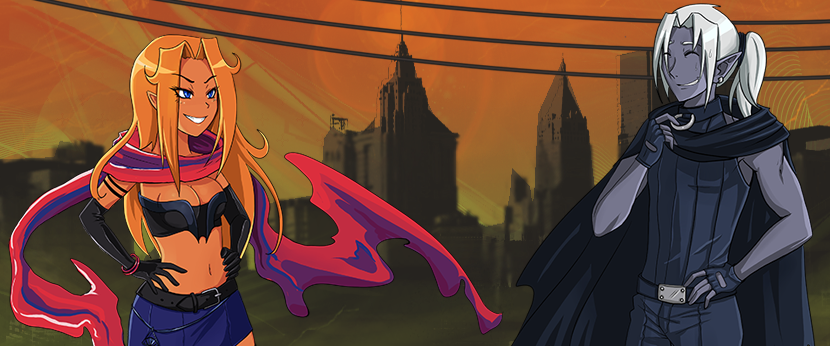 WE HAVE IT ALL O____O!
We have a lot of content ready (still being tested and adjusted; early, non-H prototypes of the game were actually released some years ago and I do hope none of them are still circling the net) and are really hoping to release the full game around mid 2016.
Your feedback and support is appreciated! ^_^
Last edited: