Hey everyone,
I'm currently making a game containing adult content as a hobby. It's a retro style 2D action-platformer named
Rings of Titeia
starring a sexy female protagonist that has to clear her way through the different levels while a bunch of monsters want her dead.
The adult content is ryona-oriented nudity; the clothes of our heroine get destroyed once she dies. There will also be some CGs for the final product ( currently 2 in the demo, 1 including nudity ). The female protagonist is fully voiced by Gina Galore and there's a lot of action oriented voice lines in it, including pain sounds and screams.
I uploaded a short demo on itch last week and I would love to get some feedbacks about the game and the general impression players have while playing it. You can grab it here: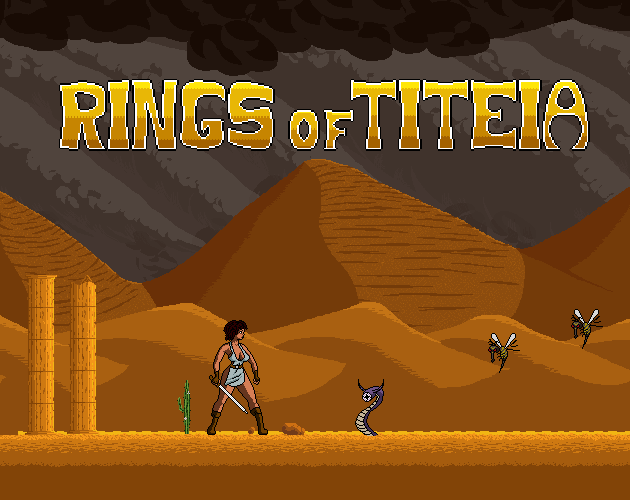 Kinky 2D action-platformer. Contains nudity. For adults only.

bigbeaverprod.itch.io
If you're interested in sending me feedback, short or long, please send it here directly on the forum or by personnal message. I also have my DMs open on Twitter and if you like my work feel free to follow me here:
https://twitter.com/BigBeaverProd
If you're a content creator and feel like recording a video about this demo ( whether it's a walkthrough or a ryona video ) feel free to tag me on it, I'd be very curious to see how you handle it.
Thanks for reading those lines, and even more if you're interested in helping me in this project.
Big Beaver