Joined

Jul 10, 2011
Messages

29
Hello everyone, I'm Zielman, and welcome to my thread!​
Who am I?! Just a guy that wants girls from obscure, poorly received or just straight up forgotten vidya games in SuperDeepthroat.
I'm still improving, so POINT OUT MY FUCK-UPS or post advices.
You can leave requests, but I will fill them only if the girl is from something I know AND I like her enough. I'll take all requests if I work through my to-do list - and as you may imagine, 'obscure games' equals 'no-one is doing the imports' equals 'lots of girls on my to-to list"!
You can see the mods under spoilers, along with some of my free ramblings about related games and/or girls. Alternatively, you can look all of my imports up in the
Download section
.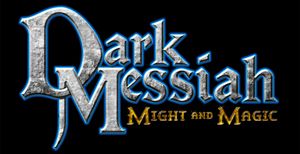 ​
Man, I love this game. It's probably my favourite one ever, or at least a high number in my top 5. Don't get me wrong, it's not the best game ever, but... I just love how Arkane Studios took Might&Magic world (from the HoM&M V onwards) and made it darker, grimier, and more brutal. The story was interesting, the atmosphere was intense and the combat was and still is the best FPP melee combat ever. And, of course, there're the ladies:
Download:
Hair
;
Outfit (with cape)
;
Outfit (without cape)
​
Leanna was the cute, awkward sorceress opposing protagonist's cynical inner voice, demoness Xana. It made for a very interesting and funny relationship, which then lead to the biggest choice for me:
purge myself of my demon form and of Xana, or abandon Leanna, who senses the evil within me? I always purged Xana, just because I loved Leanna's company.
This was my first mod, ambitous at that level of "whatthefuckamidoing". I think it still looks great. The hair is a little unfamiliar, but fuck it, irregular colors are hard to do.
​
I love to hate and hate to love this game. As a fan of Elder Scrolls, who sunk countless hours in both Morrowind and Oblivion, I fell in love in Skyrim and then started getting more and more pissed. Pissed at how the game could've been a masterpiece in every way, but was left... average in many places. Main story was shit, dragons - quantity over quality, and many sidequests - half-assed as fuck.


I'm pretty happy with this mod. To the extent I've "patched" it with different, better hair and minor tweaks one and a half year after I originally posted it.
Critical Miss.
It talks about video games and the journalism around that industry (feels appropriate for the idea of my thread), and although I disagree with some of its points, it is still a great laugh and some vidya games food for thought. Also,
there's a joke about one of the creators
and the Rule 34 of Erin, so I'd like to imagine Grey actually finding this. Hi Grey, how's it going?
The hair was partially traced from
Gerve's import
, but I altered quite a bit to reflect some of the design changes and colour mistakes.
Last edited: