Hi all!!! Now i want represent

Vambrace: Cold Soul

Evelia

Nude mod

for all people who like

Darkest Dungeon

style games. This is not DD2 but this game is still roguelike fantasy-adventure . It has nice atmosphere, beautifull arts tyle, many costymes for main heroine and actually this is an interesting game that i enjoy much!

Patreon Version

Aviable

here

https://www.patreon.com/posts/31721870

Mods

of many another games can be found here

KairosZX are creating NSFW skins and mods, 2d arts, erotic Drawings, | Patreon

Public Mods

for another games

https://www.patreon.com/KairosZX/posts?tag=For Free

Steam page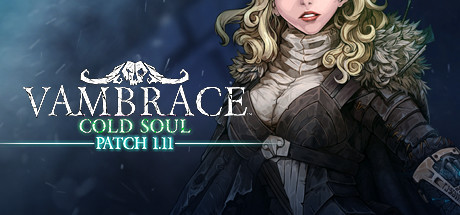 Vambrace: Cold Soul is a story-driven roguelite set amidst a frozen landscape. Plan expeditions, then journey to the cursed city surface with your party. Wield unique powers, avoid traps, brave strange encounters, and survive deadly combat in this gothic fantasy adventure! store.steampowered.com
I will stay update and adding new content!
PS: i also want add free public version but it can aviable in near future ;)
Last edited: