Get the newest version for free Here
The game requires Java 1.8 or newer to run. You can download Java for free from Oracle.com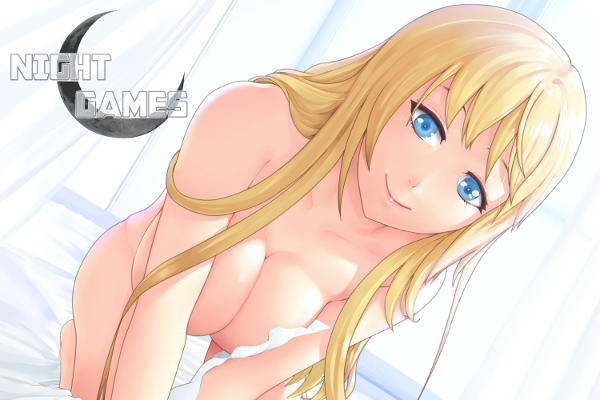 The Story
Your freshman year in college suddenly becomes much more interesting as you're invited to an underground sexfighting competition. Amazingly, you discover that you are the only male participant this year! You are even being well paid for the privilege of sexfighting your fellow students!
Who is running this competition? How has it remained a secret for so long? Does it really even matter when these four beautiful girls are literally throwing themselves at you?
The Game
Night Games is designed as a hybrid between an RPG about a friendly arena style battlefucking competition and a dating sim where you build relationships with your opponents. Rather than random enemy encounters, all the opponents are distinct, persistent NPCs, with fleshed out personalities who use the same combat and experience systems as the player.
Combat skills are split between three basic attributes: Power, Cunning, and Seduction. You can build your character around your style of play. Do you want to incapacitate and pin your opponent before finishing her off? Maybe you prefer sneaky tricks and traps to outwit your opponent. Maybe you just want to be a pure sex machine. Later in the game, you have the opportunity to gain advanced attributes, opening up additional skill trees and unlocking new opponents.

The game loop is split into distinct day/night phases:
Each night the Player and NPCs roam the campus, engaging in sex fights when they meet. It is possible to set traps and lay ambushes for your opponents to give yourself the edge in combat. You and will gain money and experience for defeating your opponents and stealing their panties. However your opponents will be gaining money and experience for beating you and each other.

Each day, you will have some free time to prepare for your match. You can use the time to train or buy items and equipment for use in the match. Alternatively, you can spend some intimate time with your NPC opponents, which will grant access to unique gameplay perks if you build enough affection with them.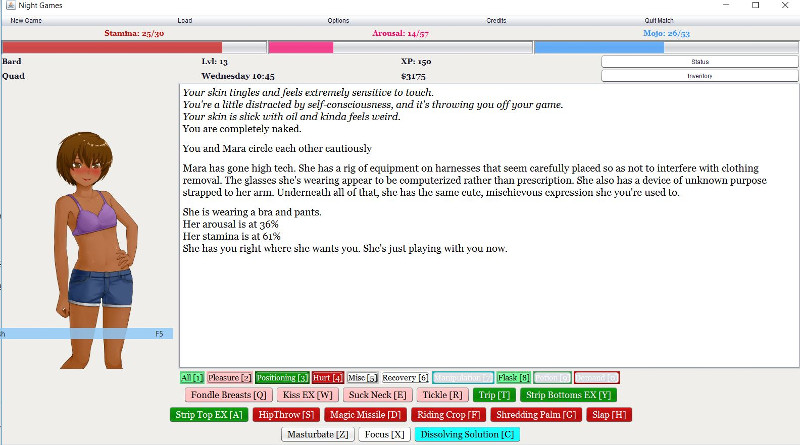 The Bulletpoint List
8 unique opponents who gain levels and improve over time

8 unlockable skillsets to specialize in

More than 125 sex skills to overwhelm your opponents

More than 150 sex scenes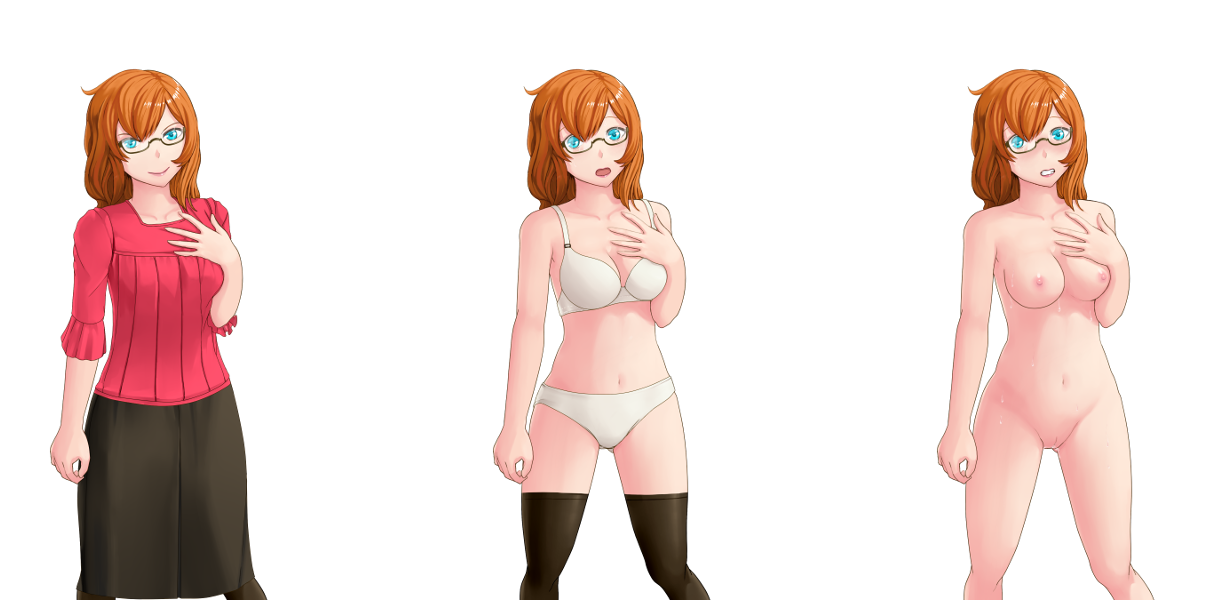 The game is pretty dense, so you may want to consult the
WIKI
If you like the game, consider supporting our
Patreon
Last edited: