nu
Staff
Admin
Ryonani Teamster
Coder
Videographer
Editor
Hey y'all, I know sometimes we get scoped into our areas of interest/concern and don't look too far beyond so I wanted to pose this question in this sub-forum.
I know a few years back I attempted to roll out the resource manager as an additional avenue for posting fiction, but most of you have chosen to continue posting in the forums. I really don't fault anyone for not using the RM to host their written work, particularly since I really botched the roll out and communication pieces of that project.
We've had an influx of dollars to support expansion of features to the site with outside developer work for the next year so I wanted to see if there are any features from other sites or communities you feel could be implemented here to make the process of writing/posting/reading each other's work more enjoyable or streamlined.
One feature I came across from the developer that created the Discord integration features is this: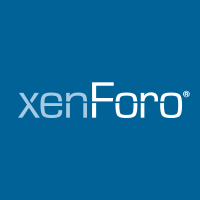 This add-on is not affiliated with XenForo Ltd. This add-on adds a new BB code usable in first posts of threads to allow users to create rich content, separated by definable chapters. Chapters can be added using the Chapter title BB code and...

xenforo.com
Let me know if this is a feature you would make use of or feel free to bring up any other pain points here or in the suggestion box forum with recommendations:
Post suggestions here on changes you'd like to see in the community or with the web site itself.
www.undertow.club