Superheroes Suck [v1.601 + Walkthrough + Multi Mod + Android] (2023/ENG/SPA)
In the game you'll play as a man teetering over the edge of boredom right before the opportunity of meta-human abilities comes to rescue him from his day-to-day life, and thrusts him into the crime-fighting theater of being a superhero! Eventually, he needs to meet his team first. Action! Romance! Lewds! All powered by the hamster currently spinning the workout wheel on my rendering machine...
v1.601:
1 Riley sandbox events! The Finale for her Tactical Cuddling Part II!
1 Main story event! The Interrogation of Lovestruck!
2 Valentina sandbox events! Triggered in her bedroom
1 Valentina event!
2 Harper events!
1 Riley repeatable Event! The Sunday morning massage!
Screenshots: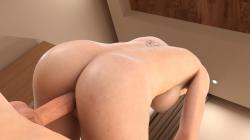 ​
Release date:
10 September, 2023
Genre:
3DCG, Male protagonist, Superpowers, Romance, Big ass, Big tits, Handjob, Vaginal sex, Milf, Sandbox, Mobile game, Humor
Censorship:
NO
Developer:
Solace
Platform:
Windows, Linux, Android
Publication Type:
In Progress
Tablet:
It isn't required
Language:
English
System requirements:
OS: Win XP/Vista/7/8/10 or Linux | HDD: 2.5 GB
Size:
2.46 GB
Download:
Keep2Share
Walkthrough + Multi Mod + Spanish patch
Keep2Share
Keep2Share
Keep2Share
Android version:
Keep2Share