Welcome everyone!
Stay a while and listen!
If you guys find any bugs with the textures, please let me know so i can fix it.
Instructions:
Extract the archive in */data/pl
If you don't have a pl folder, create it manually
Thanks to
JoeMesh
for figuring out that you don't need to repack, saved me a ton of time.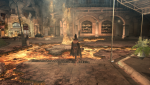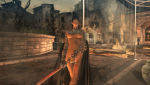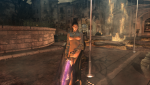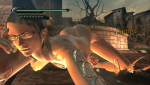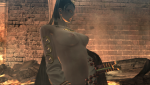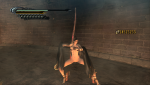 pl0000.rar
Also attached is a NoIntro mod

No Intro.rar
(after i already made this tested the method of just deleting the video files and that also removes them and doesn't break the game. So just delete the
B_US_0000.sfd
and
PlatinumGames.sfd
files
Updated!
Added Various A costume (transparent/wet)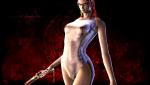 pl002d.rar
This one was tricky, after a lot of research i couldn't figure out where the bump map is stored, so semi-nude will have to do.
Note: Red hair.
Aded the Angel Joy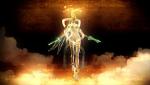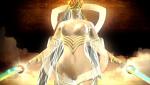 em0080.rar
extract to: Bayonetta\data\em
Added Various B costume (Green lace, Red lace, Blue denim)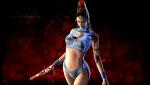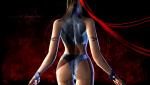 pl002e Blue.rar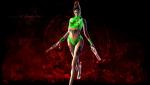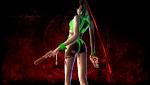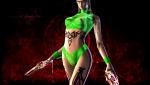 pl002e Green.rar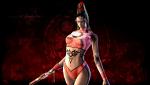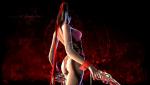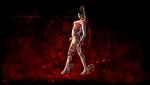 pl002e.rar
Added Nun Costume - Super Hero Version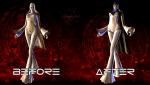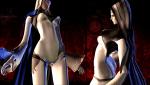 pl0034.zip
Info:
I've tested the downloads and they all work. There has to be a computer issue, not a archive issue.
I've repacked all the mods into zip:

pl0000.zip
4.63MB

pl002e Blue.zip
4.61MB

pl002e Green.zip
4.56MB

pl002e Red.zip
4.59MB

pl002d.zip
4.51MB

em0080.zip
6.24MB
How to Mod:
It seems that it's still a mystery for most how to actually mod this game.
This is the method i use:
Tools needed
A hex editor
Dragon Unpacker (optional but helpful)
DDS editing software
That's basically it.
After extracting the cpk file of your choice (data12.cpk for example) you will get some .dat files in most cases. Most of them contain game textures, model textures, model info...etc.
The .dat files that contain DDS images can be either searched for with a hex editor, just simply search for the text DDS, it's the only header in the .dat file that is an actual DDS (from what i found). The way i did it before, was just copy the entire contents from the DDS header till the end and saved it as a dds, that way you can see the image and if it's not the one you want to edit, search again for the next header and delete everything backwards... this method is more time consuming though. I found that with dragon unpacker's hyper ripper you can simply preview the images in DU and also easily extract them with drag and drop. As an added bonus it shows the offset of the dds file which is very important, to put the dds file back.
Now the tricky part. After editing your file, you need to have a copy of the original image or have a copy of the original .dat file as the header of the dds needs to be the exact same one as before, otherwise the game crashes... took me a long time to figure out that that's the reason for my crashes. The header is 1D in length in hex code, so after you pasted the hex code of the edited dds on top of the old one, paste also the header of the original on top of that and you're good to go.
When i say header, i'm referring to the starting bytes of the dds file, not the image contents themselves.
That's about it in a nutshell, if you guys make some cool mods, i can post them here if you want

Have fun and enjoy!
Last edited: