Supporter (Tier 3)
Content Creator
I make wallpapers sometimes, but I never thought to make them for SDT until now.
SDT's default resolution isn't even sufficient for an HD canvas, selecting '2x Screenshot' in options helps but it's not not enough for 4k. I found a gitHub project a few years ago that I though could help.
Waifu2x
is an AI you can train to up-res anime-style art that uses neural networks. From there I found
Waifu2x-Caffe
a pre-trained GUI release for Windows. Running Caffe with no denoise and 2x scale works out perfectly.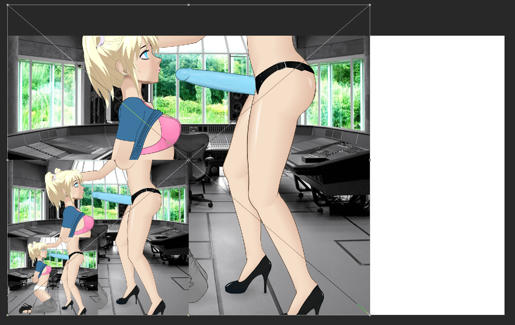 Existing SDT backgrounds don't have the aspect ratio we need so well need to remove the back ground completely and source new backgrounds. A green screen works perfect for this.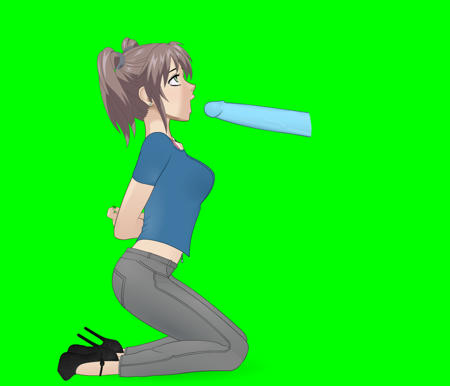 It should be noted that finding 4k wallpapers to use as backgrounds that have the correct perspective is very hard, finding them in anime art-style might be impossible. So I encourage anyone else who tries to make a desktop wallpaper using this method to create their own backgrounds and share them.
Lastly we need a format to fill the wide screen, all I've come up with so far is Cute Mode/Slut Mode: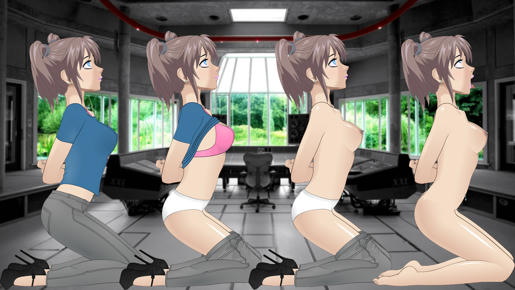 But I'm sure there are other great formats, perhaps some sort of collage.
So what do you think? Would you even use an SDT wallpaper? What are some other formats? Would you like me to make more of them?
Last edited: